LeTCC Events
We have something for everyone!
​
Summer Campers
Summer Camp Christmas Party
Come join us for our Summer Camp Reunion coming up on December 2nd, 2023! You will have a chance to catch up with your friends and many of your counselors from summer!  This will be an opportunity to celebrate Christmas by singing songs, decorating cookies, making Christmas cards, and playing Storm The Heights: Winter Edition!
Registration will open at 8:30am and activities will start at 9am.  Parents are welcome to either drop off their kids or to stay and participate, spending time celebrating Christmas.  When the kids arrive we will split them into their appropriate age groups, 5-8 and 9-13, and each age group will head to their activity.
Saturday, December 2, 9am-12pm
Saturday, December 9, 6-8pm
​
Everyone
2023 Vision Banquet
Join us Saturday, December 9th from 6-8 PM to hear about all God has done in 2023 and how He leading this ministry in 2024.  This is a great time of celebration with amazing food and wonderful fellowship.  This is a free event for the whole family.  We are excited to share the incredible ways God is working as He establishes the work of our hands and uses this ministry in mighty ways to build His Kingdom.
​
Ladies
January Blessed Hope Ladies Luncheon
The Blessed Hope Committee invites you join us for a beautiful time of food and fellowship with our ladies in addition to an encouraging message! Blessed Hope is our ladies ministry.  It is an opportunity for ladies to come together to worship the Lord and to encourage each other in faith and through life.
Friday, January 12, 11-1pm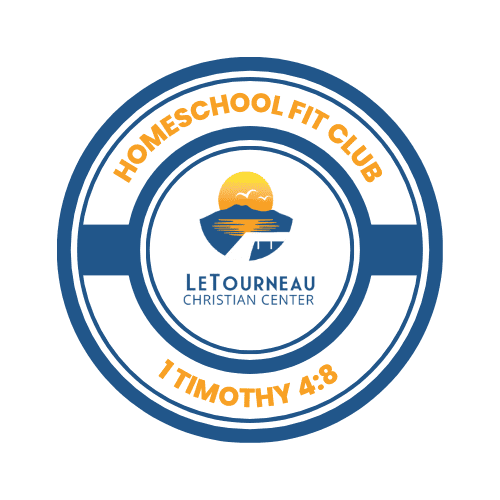 January 10, 17, 24 & 31 2024
​
Homeschool Kids
Homeschool Fit Club
Join us in the month of January for a Homeschool Fit Club!  This club will meet for four Wednesdays starting on January 10th from 3-4pm, for students age 5-18.  Join us for an hour of learning to care for our physical health while enjoying the gift of movement and having an absolute blast! Jen is passionate about health and fitness and is excited to share the knowledge she has obtained over the years with these students.  The students will gain a better understanding and appreciation of the amazing bodies God has given us.  They will also learn many wonderful ways to care for their bodies and enjoy a little bit of competition as well while tracking their own progress in improving strength and cardio skills.
"for while bodily training is of some value, godliness is of value in every way, as it holds promise for the present life and also for the life to come."  1 Timothy 4:8
​
Youth
2024 Winter REVIVE Youth Retreat
Our 3rd Annual Winter REVIVE Retreat will be Friday, February 2nd – Sunday, February 4th. Join us for a weekend of games, laughter, food, fellowship and the study of The Fear of the LORD!  Individuals and groups arrive on Friday, February 2nd at 5:30 pm and will stay till Sunday, February 4th at 10 am.  The retreat will be two nights, Friday and Saturday, and will consist of five meals, Friday dinner through Sunday breakfast.
Friday, February 2nd – Sunday, February 4th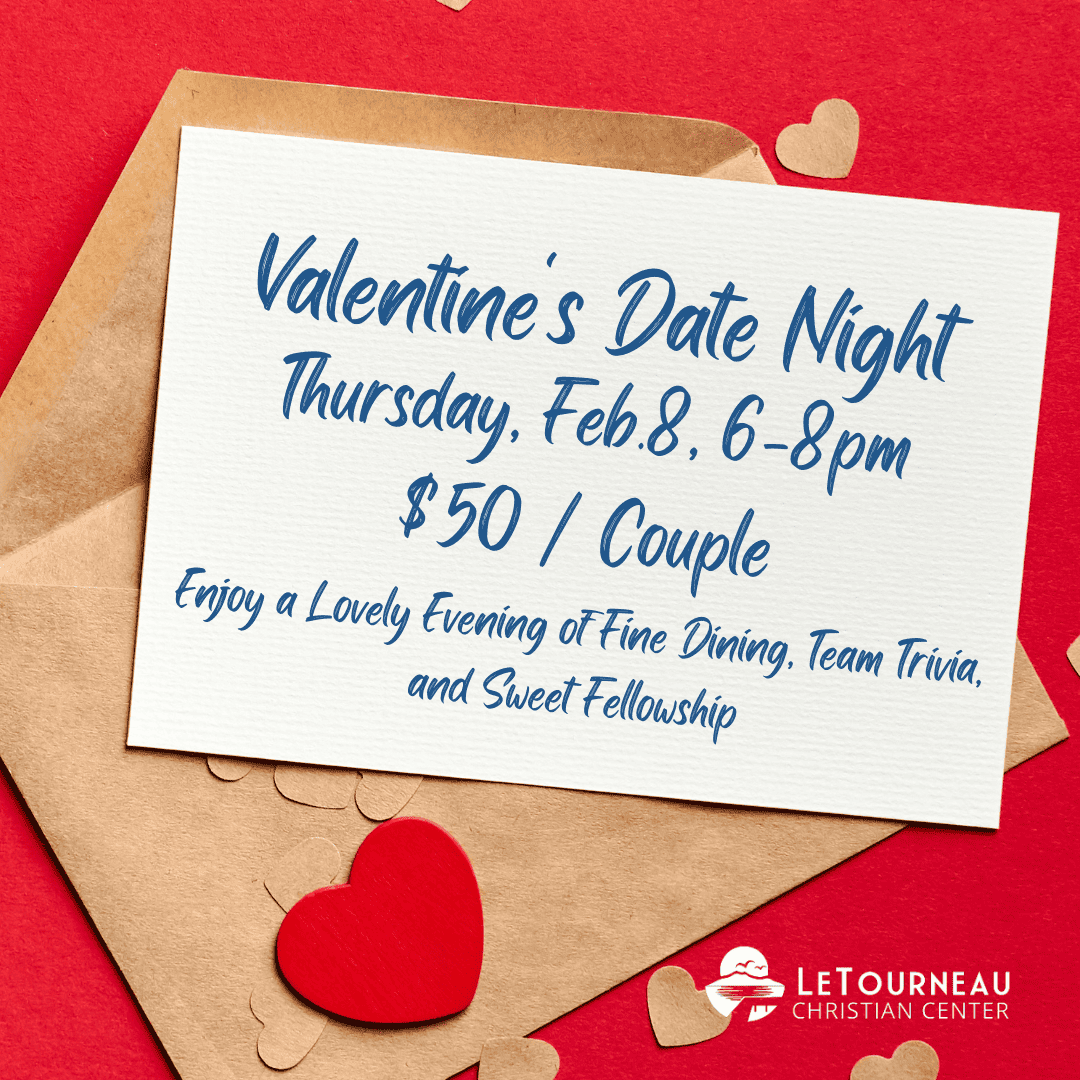 Thursday, February 8, 6-8pm
​
Married Couples
2024 Valentine's Date Night
Join us for a wonderful evening of trivia fun and amazing food as we celebrate those God has placed in our lives.  Our spouses are one of the greatest blessings we have. This is a great chance to show them your love while enjoying fun and fellowship with other couples.  Your couples registration includes a formal restaurant style meal served to you at your table.  The meal consists of salad, soup, roll, entrée, side items and a delicious dessert.  We will then begin the entertainment portion of our night with an opportunity to test and show off your trivia knowledge, ending with a few words of encouragement for your marriage.  Childcare is not available.
​
Ladies
2024 Spring Scrap, Craft, & Quilt
Join us Thursday, March 21st – Sunday, March 24th, 2024 for our Scrap, Craft & Quilt Retreat.  We are excited to provide an opportunity for ladies to come and enjoy time dedicated to quilting, scrapbooking, or other crafting hobbies. In addition, this retreat will include fellowship with others, delicious meals, comfortable lodging, and a spiritual emphasis that we pray will encourage and strengthen your faith. 
Thursday, March 21-Sunday, March 24th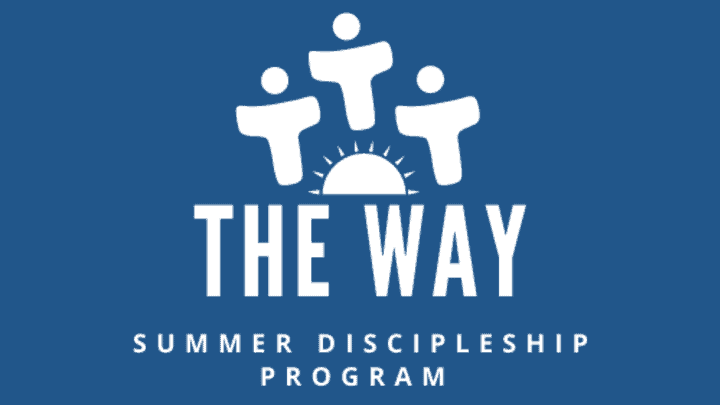 ​
High School & College Age
2024 Summer Discipleship Program
THE WAY program is designed to be a rich discipleship and ministry program for students ages 14 through college age. The goal of this program is to establish youth and young adults in their faith, to build up their trust in the Word, and to see them sold out to the Lord for the spread of the Gospel. Every student will have daily opportunities to be led into a deeper relationship with the Lord. Students will participate in personal and corporate devotions, regular worship, concentrated studies, personal accountability, and constant interaction with mentors (we have designated leaders for guys and girls). Students will also find their fellow students to be a great source of joy and encouragement, as well as potential lifelong Christian friends. Even more, students will have a chance to gain some expertise in many camp ministries and earn an invaluable Christian work ethic.
​
Post Highschool Age
2024-2025 THE WAY One Year Program
THE WAY School of Discipleship is a unique opportunity for young Christians aspiring to know and love God more deeply. Our one-year program is a fully funded, residential experience that equips young adults with the skills to teach, counsel, evangelize, and serve as competent and effective ministers of the Gospel. The primary goal of THE WAY School of Discipleship is to prepare Christians to make disciples wherever God calls them. Since our first class in 2016, students have moved on to become leaders in full-time ministry, professional life, or have continued with further education in college. Our model for ministry is "disciples making disciples." With simple obedience to the call of Christian discipleship, we hope to build the next-generation of church leaders and disciple-makers that will accelerate the Gospel of Jesus Christ in workplaces, colleges, and local churches.
September 2024 – August 2025
LeTourneau Christian Center Event Cancelation Policy
Includes Blessed Hope, Homeschool Hullabaloo, REVIVE Youth Rallies, Golf Scramble, REVIVE Winter Retreat, LeTCC Banquets, Scrap, Craft and Quilt Retreat etc.
Full payment is required to register for an event.

No refunds will be allowed after registration.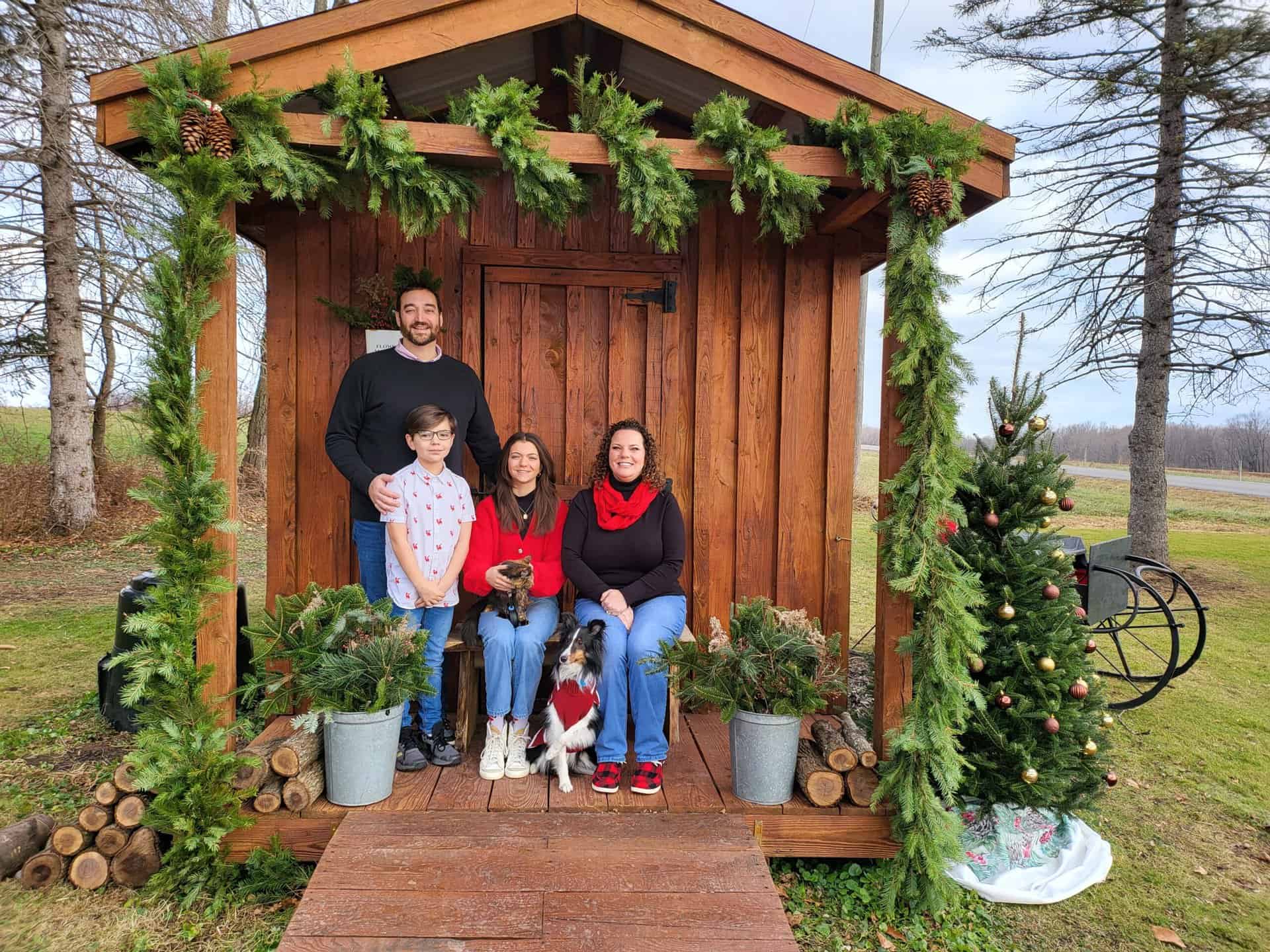 Jason Dailey
Program Director
For More Information About Any of Our Events, You Can Reach Jason at:
Office: 585-554-3400   
Email: jdailey@letcc.org
Jen Roman
Marketing and Events Coordinator
For More Information About Any of Our Events, You Can Reach Jen at:
Office: 585-554-3400   
Email: jroman@letcc.org