Meet Our Staff
We would love to serve you!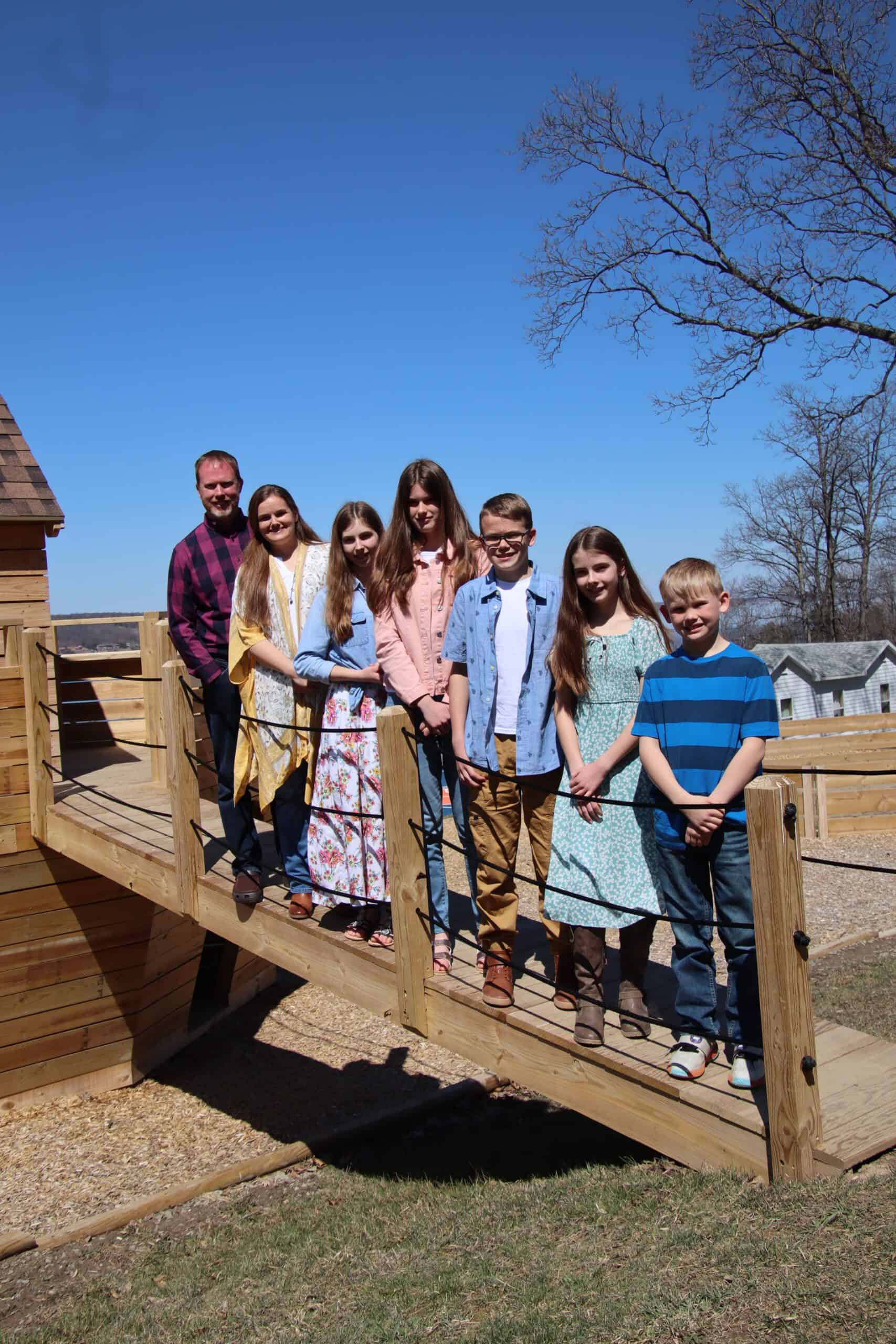 Jamie, Michelle, Savannah, Annabelle, Josiah, Piper, & Shiloh Fischer
Appointed in January 2015, Jamie Fischer and his wife Michelle (Roman) Fischer, a Penn Yan native, joined the full-time staff family at LeTourneau in mid-February 2015.
Previously, Jamie and Michelle spent three-and-a-half years in East Asia as missionaries, sharing the gospel through relationships, discipleship, and teaching English as a second language. Prior to that, Jamie held a pastoral position in Jacksboro, Tenn., serving youth and young adults and coordinating other outreach events and ministry activities church-wide.  Jamie graduated in 2005 with a Masters of Divinity in Pastoral Care.
Since beginning this new chapter of ministry at LeTourneau, the Fischer's service to the Lord has been blessed as they have faithfully served the surrounding churches and believers in the region and energetically discipled their staff toward growth in Christ. Their leadership at camp has fostered a growing staff team that is encouraged and inspired to pursue all that God has for LeTourneau! Both Jamie and Michelle are encouraged for the future and what the Lord plans to do through them and the staff for the region!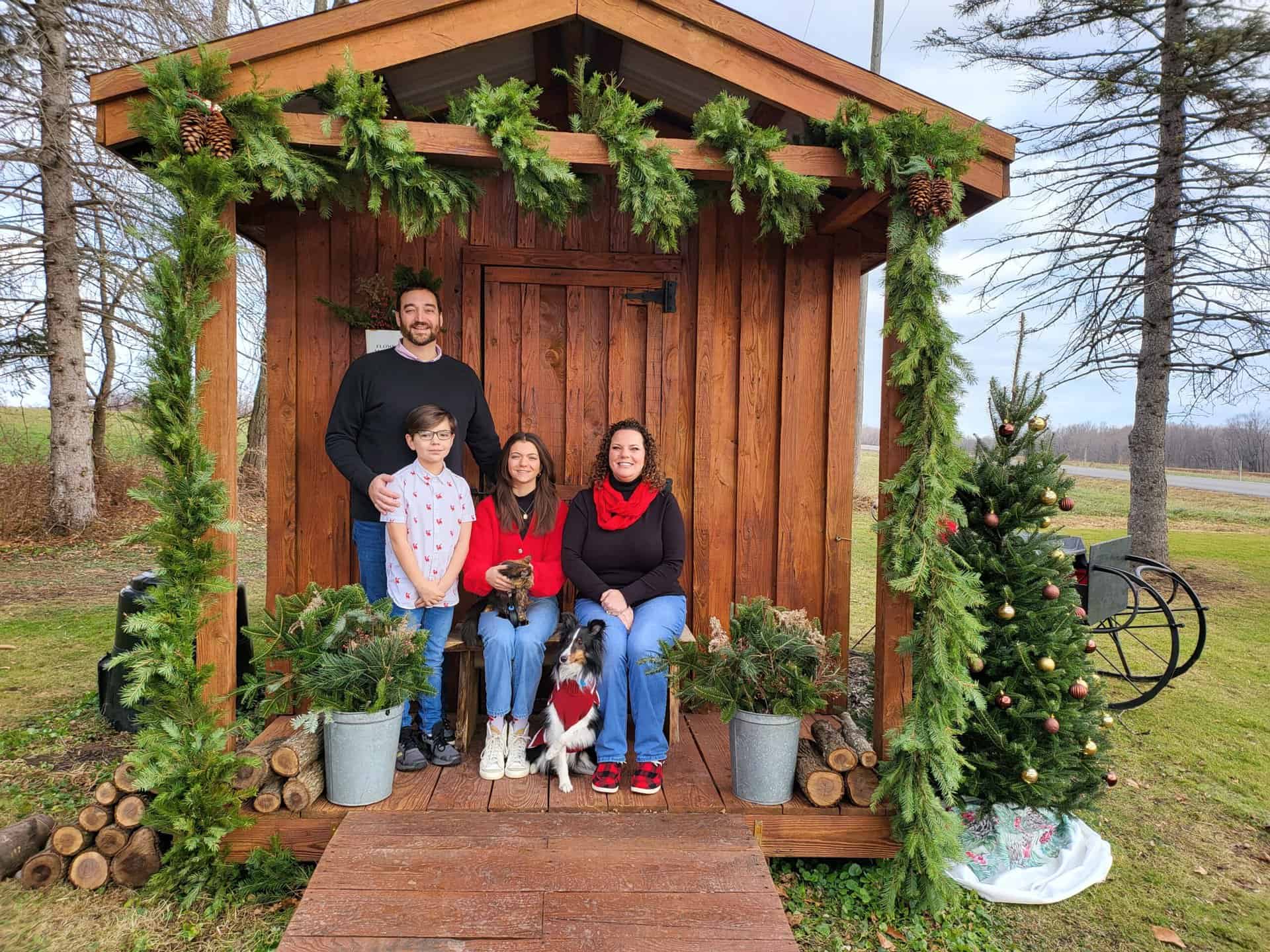 Jason Dailey
Program Director
th 
Jason, Ginger, Alyssa, & Jensen Dailey
Jason joined the LeTourneau staff family as the new Program Director with the support of his wife Ginger (Hendrix) Dailey in March of 2019.  One of his roles thus far in serving LeTourneau has involved expanding and growing our summer kids camps. In addition, he is also oversees several events throughout each year for our guests and surrounding region to enjoy!
Jason is originally from Missouri, just outside of St. Louis, where he lived for most of his life. He has held many positions in the past involving the areas of sports, recreation and ministry. He has thirteen years of experience working with Upward Sports (10 years as Upward Sports Director) and two years as an Athletic Director for Church of the Rescued & Redeemed. in addition, he worked with this church on staff for ten months preaching and also worked for LifeWay as a store manager. Since joining us on staff at LeTourneau, Jason has created such a fun environment at camp through his programming and events. The Lord has truly blessed us with a creative and passionate individual to help this area grow for our community and the Lord's reach!
Shane Collins
Office Manager & Groups Coordinator
Renee Collins
Marketing Designer
Shane, Renee, & Levi Collins
Joining us in 2019, both Shane Collins and Renee (Thompson) Collins have been serving with us for close to a year now! Shane was hired in April of 2019 as our new Office Manager and recently added the role of Groups Coordinator. Renee joined soon after in September as our Dining Hall Hostess. She now serves as our marketing designer and a support for our special projects around campus. These two we're engaged when they were hired, but now are newlywed as they were married in December of 2019!
Shane grew up in the Newark, NY area just north of the camp and has a history in business, sports and ministry. Graduating out of St. John Fisher with a Sport Management degree he got involved with Cru (Campus Crusade) while at Fisher and from there heard and followed the Lord's call into ministry. He has since pursued and achieved a Masters of Divinity in Discipleship & Church Ministry through the online program at Liberty University and has been faithfully serving his church at Cross Creek as a former youth leader and current Young Adult Director. Since joining us at LeTourneau, Shane has shown his desire to serve the Lord in any way needed. We are excited to have him on staff with us!
Renee was born in Scranton, PA but she spent much of her childhood growing up living as a missionary in Durban, South Africa. Since moving back to the states at 17 years of age, she has earned her Bachelors degree in Christian Counseling at Clarks Summit University in addition to an Associates in Architecture at Onondaga Community College. She has a strong gift for marketing and interior design in addition to an extensive background in vocational ministry as she spent all of her childhood in a missionary household. She loves to quilt, make cookies, and has a very keen eye to make an environment feel just like home! We are thankful for Renee's desire to serve and add her gifts in a variety of ways with this ministry. 
Jen Roman
Marketing and Event Coordinator
Jen Roman
Jen Roman is one of the newest additions to our staff family.  Jen has joined us as our new Marketing and Event Coordinator.  She has been here since August of 2021.  She grew up in this area, went off to college and then lived in the south for several years.  She has experience as a physical education teacher, coach and personal trainer.  She eventually settled in Nashville, TN working in medical billing.  In 2021, when an opportunity became available at LeTourneau, after much prayer and consideration, she felt God leading her to move back home to Upstate NY and join the ministry here at LeTourneau.
Jen works alongside the team here at Letourneau to help plan, prepare and market LeTourneau events.  This includes things like our day camps, family events, youth rallies and more.  She is currently working on starting a Homeschool Support Group providing opportunity for homeschool students in this area to gather together to learn, encourage, and build each other up.  She is excited to be here and let God use her to advance His Kingdom.
Bob Anderson
Project Manager
MaryAnn Anderson
Special Projects Coordinator & Housekeeping Manager
Bob & MaryAnn Anderson
Bob & Mary Ann began their ministry work with LeTourneau Christian Center in February 2017. Bob attended school in Staten Island, NY.  He graduated from Cobleskill with a Landscape Design degree.  Bob has been in the building trades for the last 25 years doing remodeling as well as New Home construction.
Upon joining our staff Bob hit the ground running with a project in the lodge to update and modernize the first floor.  He continues to tackle the big projects such as the new sound system for the Tabernacle and most recently leading the building of the new staff house. He and Mary Ann have been married since 2005 and he has a daughter, Lydia. Any one that has come to camp in the last few years can see what a hard worker and amazing servant that Bob is!
Mary Ann also got started assisting Bob with the Lodge renovation in 2017. She has since spearheaded the housekeeping department keeping the accomodations updated and beautiful for our guests.  The downstairs floor of our Lodge is always of the highest appearance with its' beautiful and very comfortable furnishings.   LeTourneau is grateful to have her insights and interior decorating talents!  We look forward to Bob and Mary Ann bringing all their gifts and talents to our ministry.
Kyle Navratil
Discipleship Coordinator
Kyle & Celia Navratil
Kyle began serving at LeTourneau in the Summer of 2020, co-leading a Bible study in THE WAY Summer Program and helping our maintenance team. He then enrolled in our One-Year Discipleship Program during his final year of college at SUNY Geneseo and in August 2021, he was offered a full-time position at our ministry which he gladly accepted!
He now leads THE WAY School of Discipleship, teaching and working with students to build them into disciple-makers. Kyle is also our Water Safety Instructor and a certified Lifeguard Instructor.  He trains and oversees our lifeguards and the safety of our waterfront activities. Beyond LeTourneau, he is pursuing a Master's degree in Linguistics from Syracuse University, and he enjoys studying Greek and Latin. Kyle also loves spending time with his wife Celia and getting plugged into his church community.  He is eager to build up the body of Christ through THE WAY School of Discipleship and to see God move in the hearts and minds of the young Christians that he feels called to disciple.
Mark Champlin
Maintenance Manager
Mark & Cindy Champlin
Mark Champlin is another new addition to our staff family as he joined us in January of 2020. Mark recently joined us as our new Maintenance Manager, but has also been a huge asset as he is able to step up into many different roles on campus.
Growing up in Geneva, NY, Mark attended Geneva High School where he was a student athlete participating in lacrosse and wrestling. In addition, he also spent much of his childhood working with his dad at their family owned glass company. Graduating from Geneva, he spent a few years gaining work experiences with the Newark State School before moving to southern California where he worked at a plastics plant and in high-rise glass replacement. After some time in California, Mark then made the decision to move back to NY. He has since been a faithful attender and servant with his church at Geneva Christian Fellowship in addition to his thirty-one year service working as a Union Glazier before his recent retirement.
Most recently since Mark's retirement, he heard about an opportunity for his gifts and abilities to the Lord has given him at LeTCC. He felt the Lord's call to come out of retirement to join our staff team and serve alongside of us and we are so thankful to have him as a part of our team!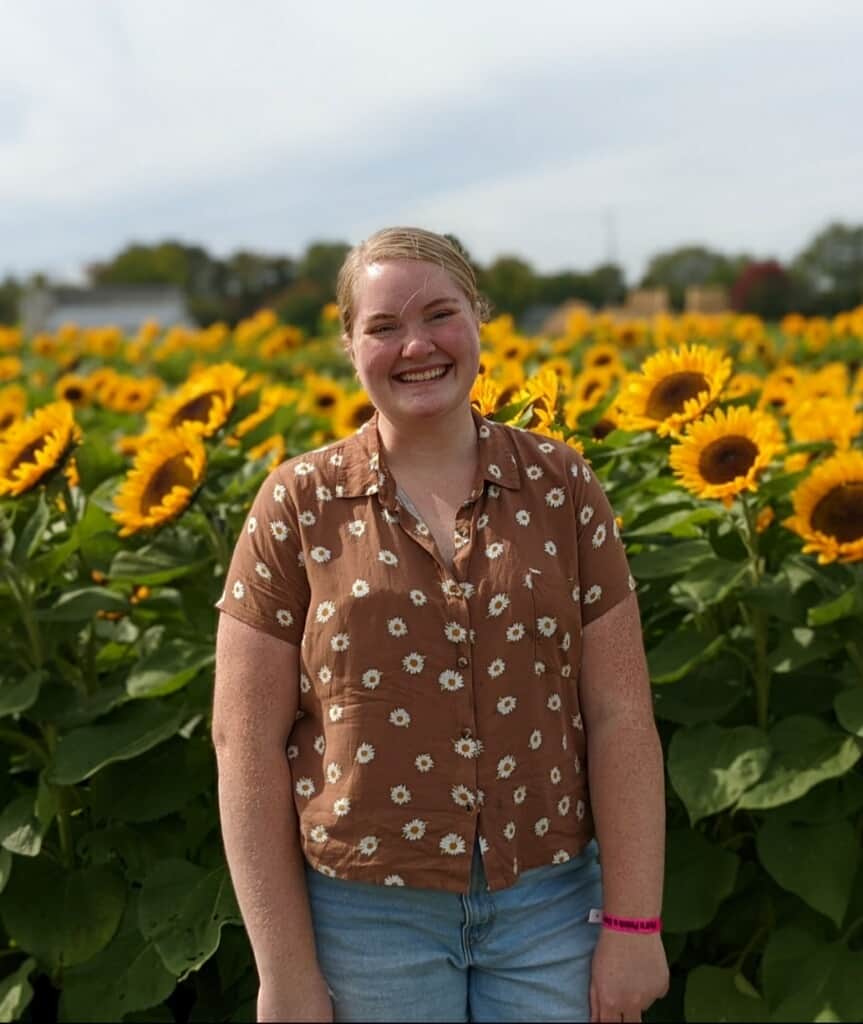 Janelle McNabb
Kitchen Manager
Janelle McNabb
Janelle joined us as a student in THE WAY School of Discipleship in 2020 and was called to stay on as staff after graduating in 2021.  Janelle is our Kitchen Manager where she is in charge of creating menus, ordering for meals for groups and events, and is in charge of the day to day maintaining of the Kitchen, it's volunteers, and staff.  Janelle has a passion for God's word and loves discipling other young ladies, especially those that join us for THE WAY Summer Program.
Janelle is a member of Middlesex Baptist church, where her father pastors, and is active with Flipside, their youth program.  Janelle has a rich history at LeTourneau as she has worked here for many summers and has volunteered for many years as well.
Derek Ballard
Grounds Coordinator
Derek Ballard
Derek first volunteered at LeTourneau in 2017 and has worked primarily in maintenance every year since. In 2021, he married fellow volunteer, Christen (Fischer) Ballard, and moved to her home state of Kentucky. The two of them completed their college studies and graduated in May 2023–Derek with his undergrad in Biology and Christen with her Bachelor of Science in Nursing. Although they claim they did not know it would be so soon, Derek and Christen always saw themselves returning to the place that had shaped them so much throughout their teenage years. After much prayer, the two moved back to LeTourneau Christian Center to begin a new chapter in the place their story began, desiring to use their experience to strengthen and mold the faith of the next generation. 
Derek and Christen are both passionate about discipling young people, though Christen has always been more heavily involved in LeTourneau's day camp ministry, and Derek more involved in THE WAY summer program. He also hopes to assist in THE WAY School of Discipleship and is currently pursuing a Master of Divinity from the Southern Baptist Theological Seminary. Derek is passionate about Biblical application, and enjoys talking about Scripture, psychology, and biology. He and his wife desire to serve LeTourneau, their local church, and build up the kingdom of God in the greater Canandaigua area.
.
We praise the Lord for the faithful help of each of these servant-leaders!